#37 — Walking on a Hi-Wire
Richard and Linda Thompson "Shoot Out the Lights"//Hi-Wire Brewing "Bed of Nails" Brown Ale
2 years ago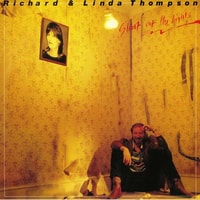 Matt and Alan drop by Blue Holler Brewing Supply to enjoy a brown ale and talk about records. Special thanks to Blue Holler owner Chris Karraker for coming on the show to give us more info about Hi-Wire and his store.
Album: Richard and Linda Thompson - Shoot Out the Lights
Beer: Hi-Wire Bed of Nails Brown Ale
This podcast is powered by Pinecast.