#40: Infinite Sadness in the '80s
Killing Joke, Night Time//Country Boy Infinite Sadness IPA
2 years ago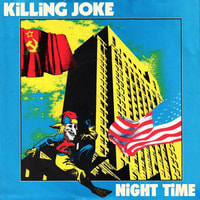 Episode 40
Matt and Alan delve into the dark world of '80s goth with a decidedly dark IPA from Country Boy Brewing. This episode was recorded at Blue Holler Brewing Supply in Bowling Green, KY.
Album: Killing Joke — Night Time (1985)
Beer: Country Boy Infinite Sadness IPA
This podcast is powered by Pinecast.